There are many different types of door knobs out there, and each one is best suited for a certain function and design. 
Some are more commonplace than others, whereas some are meant for very specific types of rooms and functions. For instance, children's door knobs likely won't be seen in areas outside of a kid's bedroom or playroom.
And for this reason, they're not discussed often online. Making it difficult to research them when it's time to choose hardware for your kid's rooms.
This article is meant to address that problem, by providing you with all the information you need in regards to children's door knobs.
What Are Children's Door Knobs?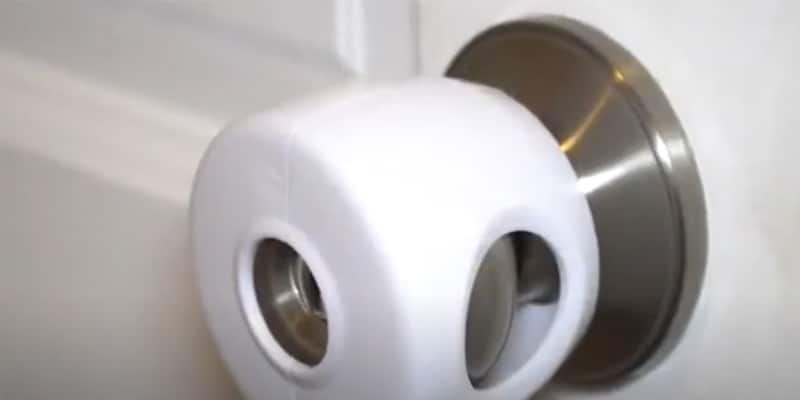 Children's door knobs are door knobs designed specifically to appeal to kids, and be easy for them to use.
Plus, certain children's door knobs may be easier to childproof than others. But more on that later…
How To Find The Most Popular Children's Door Knobs At The Moment?
There are two types of trendy door knobs you could choose for children's rooms, and this will change the process for figuring out what the trend is at the moment.
The first type would be a door knob that's popular for kids in particular. And one way to figure that out would be to search for children's door knobs on the site of your choice (such as Etsy) and see what the best sellers are.
The second type of popular door knob would simply be what's trending at the moment in general. For instance, this year… matte black is a popular door knob trend.
And although the second type of door knob isn't a children's door knob specifically, it could technically still be used in kid's rooms.
How Much Does A Children's Door Knob Cost?
The cost of each children's door knob will obviously differ depending on which brand, style, design, etc that you choose.
But in general, children's door knobs aren't that expensive. And they'll normally only cost about 3-6$ per door knob.
Features Of Children's Door Knobs…
Not all children's door knobs are created equal of course, but many of them have similar features. Such as…
Fun colors, typically the door knobs feature bright and cheery colors; or for younger kids, they might be more pastel.

A cheerful design; many children's door knobs will come in fun shapes like the head of a teddy bear, etc.

Better integration with child covers than generic door knobs; since the manufacturers of the children's knobs know that they may need child covers installed at some point.
Pros And Cons Of Children's Door Knobs…
But now that you have some basic information about children's door knobs, let's dive into the pros and cons of choosing them.
They're great for whimsical decoration and can really help you take a nursery, child's bedroom, or playroom to the next level.

They're unique, since many people don't take the time to find children's door knobs for their kid's rooms.

They can help you convey your child's personality and customize the room to their tastes. This is more so the case if the child is old enough to help pick the door knobs out.
They'll likely need to be replaced within a few years; as kids get older, you'll need to replace the children's door knobs with more traditional ones so that their room doesn't stay childlike after they're past that stage.

They can be harder to source, specifically if you have something specific in mind. As most hardware stores just sell more generic door knobs, and not specialized ones for kids.

Some people may also find that they don't like having the children's door knobs in their home after all, since they probably won't match with the rest of the home's door knobs.
FAQ About Children's Door Knobs…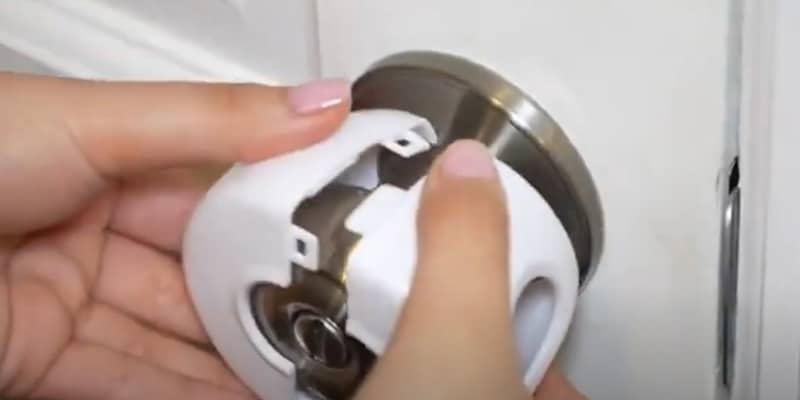 And before we get into where to source these types of door knobs if you're still interested… Let's discuss some commonly asked questions about children's door knobs.
Will children's door knobs fit any type of door?
Children's door knobs are typically made in a similar way to other door knobs in terms of thickness, boreholes, etc.
But no knob is universal, so you'll need to compare the measurements before you actually make a purchase. Just as you would with any other door knob.
What age are children's door knobs appropriate for?
The answer to this question really depends on what the design of the door knob you choose is. Some will be able to age up with your child into their teenage years, and others may not.
Most people that buy children's door knobs are doing so for toddlers and young children.
Where To Buy High Quality And Cheap Children's Door Knobs…
So, if after sorting through all this information… you want to buy some children's door knobs then here are some places to do it…
Etsy is always a great option, and you'll be able to find a wide variety of designs there. As well as a wide variety of price ranges.
But Amazon is another option, especially if you're on a budget. As many of Amazon's items are budget friendly!