What is Glass Door Knobs?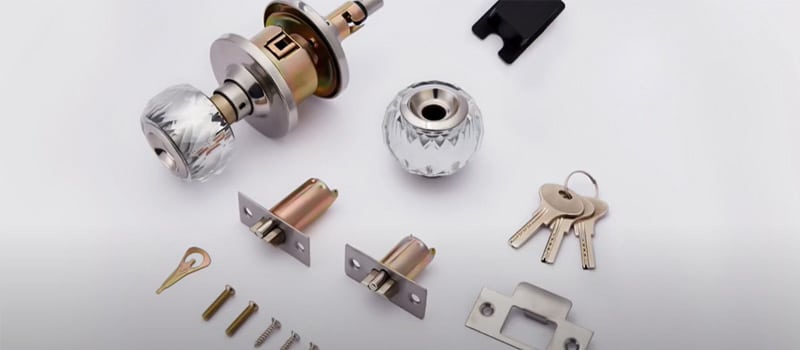 A glass doorknob is made by pressing molten glass into a mold. When decorating a house, people will choose glass doorknobs of different shapes, sizes, and colors according to different house decoration styles. In addition, as a classic house component with a century-old history, the glass door knobs is still loved by people for its exquisite and fashionable style.
History of Glass Door Knobs
Door hardware has a rich history. Thousands of years ago, people used animal skins and textiles to make gates in ancient Egypt. For a long time, people's definition of doors is more of a tool for protecting property and safety.
Since there is no independent privacy space in people's lives, the combination of door and knob is unnecessary. With the development of the times, around 1500, door handles began to appear in some palaces and ancient buildings.
The most representative of these is the Palace of Versailles in France. The king and his courtiers created elaborate doorknobs to show the power and wealth of the kingdom.
With the development of the times and people's demand for independent rooms, in the Victorian era in the mid-nineteenth century, glassmakers invented and began to manufacture glass door knobs. Glass doorknobs from this period are often expensive and feature intricate designs and ornate patterns.
When the era of industrialization came, the cost of glass door knobs gradually decreased, and mass-produced glass doors dominated the market. Glass door handles are no longer the exclusive product of nobles or wealthy businessmen. It is popular with people from all walks of life at a low price.
The glass door knobs of different eras also reflect the artistic styles of different periods. Examples include the naturalism of the Art Nouveau period and the geometric shapes of the Art Deco period.
Today, glass door handles are gradually being replaced by door hardware made of other materials. But glass door handles are highly sought after for heritage restoration projects, period-inspired designs, and more because of their unique charm and vintage aesthetic.
The change course of Glass Door Knobs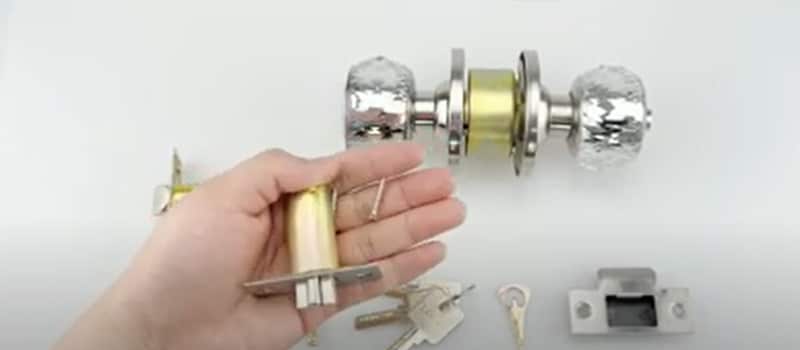 In the Victorian era, glass door knobs were affected by production. Glass door knobs were only popularized and famous in the middle and upper-income classes. Therefore, the glass door handles of this period often have intricate designs and decorations, which are ornate and delicate.
People in different eras have different aesthetics, influencing the design styles of glass door knobs in different periods. Art Nouveau glass door knobs, often feature natural patterns and smooth lines. Art Deco, glass door knobs feature geometric shapes and streamlined forms.
The large-scale and low-cost production methods in the industrial age have significantly reduced the price of glass doorknobs. Therefore, the glass door knobs of this period are often simple and cheap. At the same time, the influx of many glass door knobs into the market has also made it ubiquitous in families from all walks of life.
How to fix glass door knobs?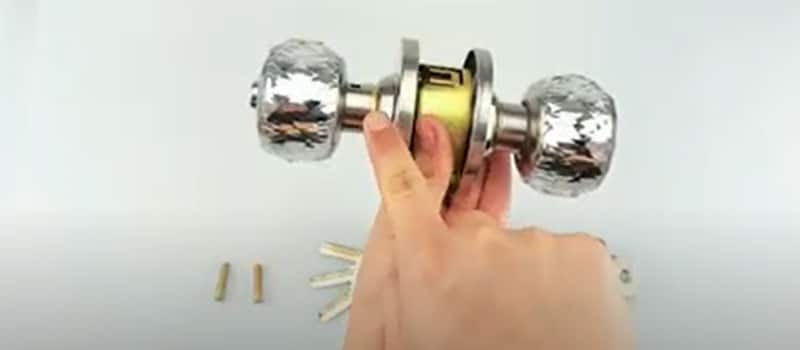 First, check to see if the glass door handle is loose. If loose or wobbly, use a screwdriver to tighten the loose screws. When tightening the screws, be careful not to overtighten or you may damage the glass.
Second, when you find that the glass door handle is difficult to turn, there may be dirt or debris on the moving parts of the knob. Lubricant can be tried and applied to the corresponding parts.
Third, please check the glass part of the knob for cracks. Cracked glass door knobs may not be repairable and pose a safety hazard, so replace them promptly.
Finally, follow the manufacturer's installation instructions or consult a professional when repairing knobs.
How to attach glass door knobs?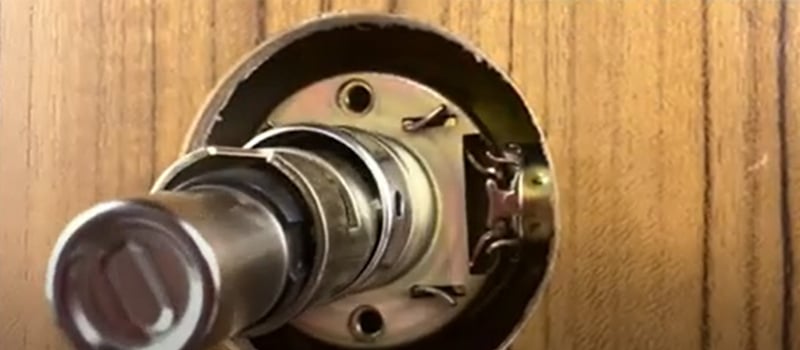 Before installing the glass door knobs, please prepare the necessary tools and materials—for example, glass doorknobs, screwdrivers, screws, metal bases, etc.
Once you've finished prepping your materials, ensure the door has a hole or groove for the knob to fit in. If not, use an appropriately sized German drill bit to make a hole in the door, making sure the hole is the size and depth that matches the shank or shaft of the glass doorknob.
Once you've finished your preparations, insert the stem or shaft of the glass doorknob into the hole in the door from one side, making sure that the glass part of the knob is facing outward, and the metal base part should be on the inside. Then place the metal base on the spindle and secure it with screws. Repeat the above steps to install the glass door knobs on the other side.
Finally, be sure to follow the specific instructions given to you by the manufacturer. Different brands or types of glass doorknobs may have different installation methods.
How much does a Glass Door Knob cost?
The price of glass door knobs varies widely, and it depends on the product quality of the knob, design, color, rarity, etc. A typical 12-sided molded glass knob can cost anywhere from $10 to $50. Decorative glass door knobs with 6 or 8 sides run between $60 and $100. And antique or old-fashioned glass door knobs may cost more. Also, the prices above are approximate prices from a Google search.
Where can I purchase glass door knobs?
You can find a variety of door hardware, including glass door knobs, at your local hardware store. Additionally, glass door handles and accessories are available to buyers in the door hardware sections of significant home improvement retailers such as Lowe's, Home Depot, and Menards. Of course, online retailers like Amazon, eBay, and Etsy are also offering buyers more options for glass door knobs. Antique stores or flea markets are also good options for buying uniquely designed or antique glass doorknobs.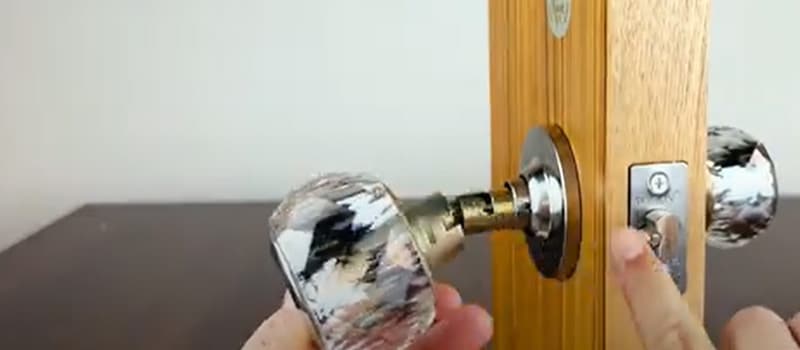 Custom Alexandria Glass Knob with Alden Trim Hall-Closet and Bed-Bath Lock (FC21 ALX 608 ALD):
This glass door handle is perfect for bedroom, bathroom, and closet doors.
It has a very classy and stylish Alden design. Glass door handles with satin nickel rosettes. This makes it a perfect complement to the knob, which is pleasing to the eye.
Glass door knobs are straightforward to install. All you need is a household screwdriver. Plus, it comes with a privacy lock that allows keyless locking.
Finally, there is no need to worry about the size of this product. This knob will fit perfectly to any door size.
Coolnews Crystal Glass Door Knobs Interior Round:
This sturdy yet minimal glass door knob is round. It is universally compatible with all doors and features a privacy lock. The knob is keyless and locks with the push of a button. At the same time, it is equipped with an emergency hole, which can be opened from the outside in an emergency. Since the product is made of acrylic glass, it is solid and durable. In terms of product design, the glass door knob features a matte black rosette that accentuates the delicate glass of the knob. Additionally, this product comes with an adjustable latch.
Probreco Hardware Diamond Crystal Doorknobs:
This glass door handle also features a privacy lock for keyless locking. But it can be opened from the outside in case of emergency. It is a glass knob for bathroom and bedroom doors. This product is also available with a 60mm backrest when purchased. It can fit any size door. Therefore, this product is a generic model. It features crystals and a rosette in satin nickel. Knobs are made of acrylic and durable clear glass. This makes the product material reliable, safe, and durable. Lastly, the knob is easy to install with just an ordinary household screwdriver.
Alexandria glass doorknob with Alden Trim Hall-closet (FC21 ALX 619 ALD):
This product is similar to product one, using the Alden design with satin nickel floral accents. The brand's knobs all come with privacy locks and can be installed on any size door. Therefore, the product is equally suitable for bedroom, bathroom, and closet doors. This glass door knob is just as easy to install, requiring only a household screwdriver.
BINO Crystal Functional Interior Doorknob Sets:
The knob is easy to install and does not require complicated tools. The product is made of ultra-durable glass material, making this glass door knob durable. And after purchasing this product, two spare glass knobs will be given away. At the same time, the knob has a privacy lock function, which can significantly protect the interior door's safety. Plus, it comes with a free prototype kit in satin nickel and chrome, which is perfect for any interior room or door.