Knurled door knobs or handles are not your usual "plain-looking" accessories. They have a distinctive appearance which, not only they allow a good, firm grip, their popularity is also increasing thanks to the aesthetic effect they provide. In this comprehensive guide, we will cover everything you need to know about knurled door knobs, and answer some frequently asked questions.
What are Knurled Door Knobs?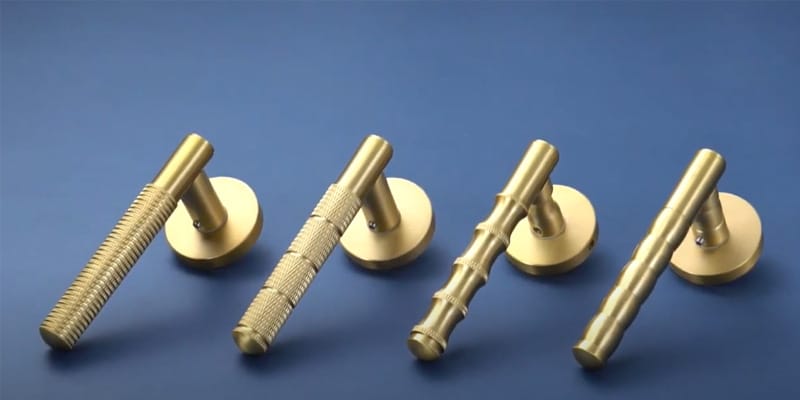 So, knurled door knobs… what's the deal? Well, if you want something that is both practical and unique in appearance, you may want to consider getting knurled door knobs. "Knurling" is a manufacturing process that adds a textured pattern on the handle's surface, which provides extra grip as well as added flair.
Where to Find the Most Popular Knurled Door Knobs Right Now?
Knurled door knobs aren't rare. Therefore, you can most certainly find them in home improvement stores as well as specialist shops. You can also browse online for websites that specialize in door parts and hardware (oh, and remember to read some reviews before purchasing online!).
How Much Does a Knurled Door Knob Cost?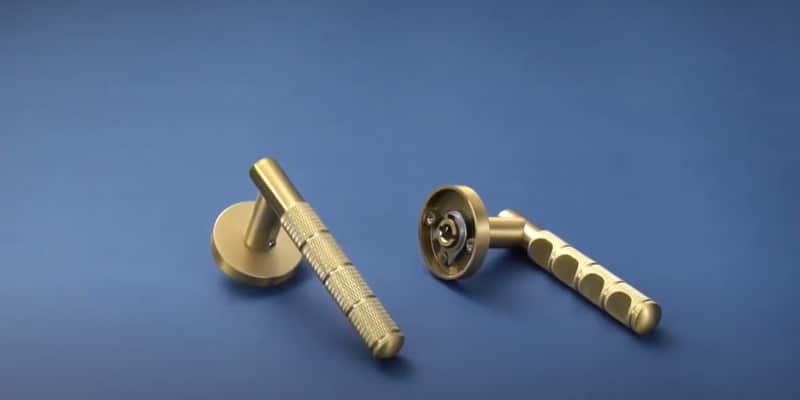 On average, a single knurled door knob can range from USD $15 to $50. However, the cost of knurled door knobs can vary depending on a variety of factors, such as material, design, brand, and features.
Main Features of Knurled Door Knobs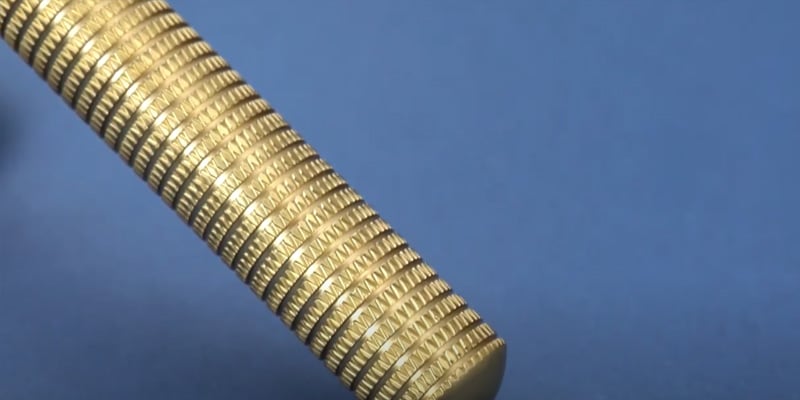 Textured Grip: knurled door knobs are designed with a textured pattern that improves grip and provides more of a tactile feel. They are often used in commercial or industrial environments where there is a need for a stronger grip, such as workshops, garages, or factories. For a residential setting, installing knurled door knobs are recommended especially for bathrooms, washrooms or kitchen (slippery floors, yikes!).
Aesthetics: different knurled door knobs have their unique and decorative finishes, making them increasingly popular for households. Whether you're into a sleek modern look or a vintage-inspired aesthetic, you can find knurled door knobs that suit your home style and personal taste, and thus elevating the overall feel of your living spaces.
Durability: knurled door knobs are typically made from durable materials such as stainless steel, brass, nickel, polished chrome or aluminium. Most home improvement stores or specialty shops will have these options available for their customers.
Pros and Cons of Knurled Door Knobs
To help you figure out whether knurled door knobs are right for your needs, here we are some pros and cons for you to consider.
Pros: The textured surface of knurled door knobs provide better grip, especially in wet or slippery conditions. They are also beneficial for elderly and individuals with limited hand dexterity or grip strength. The unique design and beautiful patterns are aesthetically pleasing too, as it adds a stylish touch to any door or room.
Cons: As is often the case with beautiful things, knurled door knobs tend to be high maintenance, and they require regular cleaning to prevent dirt or grime buildup. And on availability, while they are not rare, they are also not the most common compared to the smooth door knobs available in store.
FAQs on Knurled Door Knobs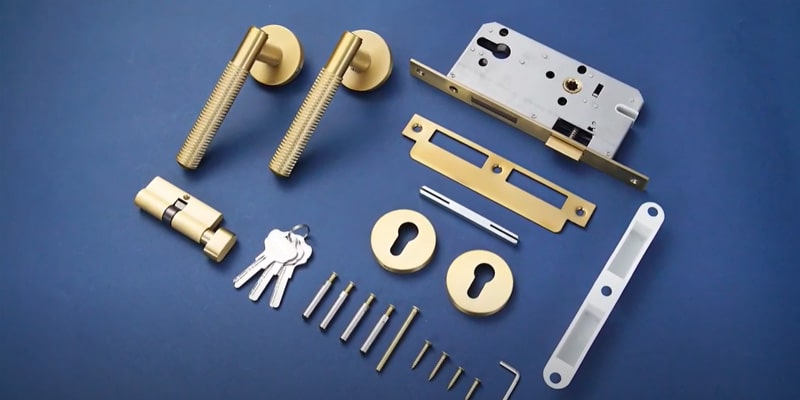 Q: Can knurled door knobs be installed in exterior doors?
A: Yes, as long as you choose a material that is designed for outdoor use. Make sure the installation was done properly too as they need to withstand harsher weather conditions. If in doubt, always contact a professional.
Q: Can knurled door knobs be used in commercial settings?
A: Knurled door knobs are more commonly used in commercial or industrial environments where there is a need for a stronger grip, such as workshops, garages, or factories.
Q: How do I clean knurled door knobs?
A: Use a soft, damp cloth and a mild, non-abrasive solution to clean a knurled door knob, and clean it regularly. You can also use a soft-bristled toothbrush to clean the textured surface. Indeed, prevention is key. Because once there is any buildup of dirt or grime, it is much harder to clean, and brushing too hard may damage and mark the surface with multiple scratches.
Q: Are knurled door knobs easy to install or replace?
A: Yes, knurled door knobs require basic tools and minimal expertise. Their user-friendly designs allow individuals to easily install them without the need of professional assistance. You can also replace your existing door knobs with your new knurled door knobs, as they will fit on most standard interior doors – just make sure that the dimensions match those of your current door hardware.
Where Can I Find High-Quality and Affordable Knurled Door Knobs?
Visit your nearest home improvement stores or hardware stores to explore their selection. It is also possible to find affordable options from specialty shops – in fact, you might have more choices there, as well as getting some expert advice from the specialists.
And of course, one can always find a bargain online, but just a word of caution: if the price is too good to be true, it probably is. Stick to websites such as Home Depot, Wayfair or Lowe's, rather than purchasing from some unknown brands or online stores.
Started as an industrial design for practicality and safe-guarding reasons, knurled door knobs have now become a modern style icon, often featured in interior design magazines and brochures. We hope that this article has helped you make up your mind about these uniquely-designed door knobs, and that you now feel more confident in your decision to incorporate them into your living or commercial space.